We lost :(( all the heavy work in the last two weeks in vain. That's life, you can't win them all. But at least I know that I still can work and can add value. And I was reminded that there are a lot of capable and friendly colleagues around, who can make even long hours of work a rewarding experience. Although I have to watch out that I don't loose the work-life- balance. It might sound improbable to many non-consultants, but I consider it an achievement not to boot up the company's laptop, not to check company email during the entire weekend during such a highly important phase like a proposal is. I even missed the message about us having lost the deal for a full day as I had not checked my mail until the previously announced deadline.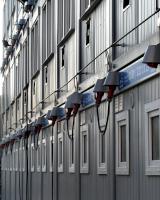 The weekend I actually spent at my sister's in Bremen and watched the soccer game Bremen – Leverkusen live in the Bremen stadium. Cool experience! In a double sense: It was so cold that even the Glühwein was kinda cold. But the game (forgetting about the first 20 minutes) was a cool one, too: It ended 5:2 for Bremen, so no lack of goals!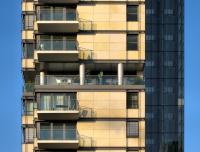 Year's end stress: My financial advisor (I'm talking about the man selling me my insurance policies ;)) tried for months to convince me to sign another contract. Tax advantages, you know…? I knew, but didn't care. In September it was a long way to year's end. But then suddenly it was mid of December! I knew I have to add a bit to my provision for my old age. In the end it was a series of calls and quick letters back and forth. In the era of internet portals where you can conclude insurances with a series of mouse clicks. But I better trust people I know.
Ah…talking about letters: I now sent back the PIN test letter I mentioned earlier by snail mail. Not sure if it will make any difference. PIN is now in deep trouble due to them unable to raise funds to pay for the minimum wages envisioned by German politics. Interesting story…government tries to do something good (raise lower incomes) and achieves something bad (thousands of jobs lost). The story hasn't yet ended, other mail service companies are about to file a lawsuit. My opinion? If there are multiple independend players then there is a market to determine prices. That's not a governmental job.
Another chance I get hit by politics, but this time not governmental but workers unions' politics: I will take the train to my grandma the day before christmas. But the train engine drivers are about to go on strike again. Remember that it hit me already on my day of returning from Singapore? Latest news: No agreement, but I hear that earliest strikes are to start on January 7. Looks like the workers union doesn't dare to turn the Christmas days into chaos.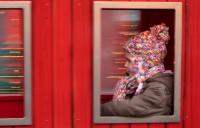 Back in Frankfurt, I had to return to the ordinary things of christmas life: One present was still missing. Darn…I had gathered some more information during the weekend and now had to dive into the overcrowded city (why is it so on a Wednesday noon? People should be working!) and find it. I took my time, my camera, made a number of nice Frankfurt city shots, and eventually also found what I was looking for. Christmas may come, I'm prepared!
Merry Christmas to all of you! And a Happy New Year!
Today's Lesson: Merry Christmas!
Categories: Asia, Frankfurt
Originally Created: 12/21/2007 01:47:33 PM
Last Edited: 12/21/2007